Paris - there is no distance which can not reach
Views: 161 Author: Site Editor Publish Time: 2023-11-23 Origin: Site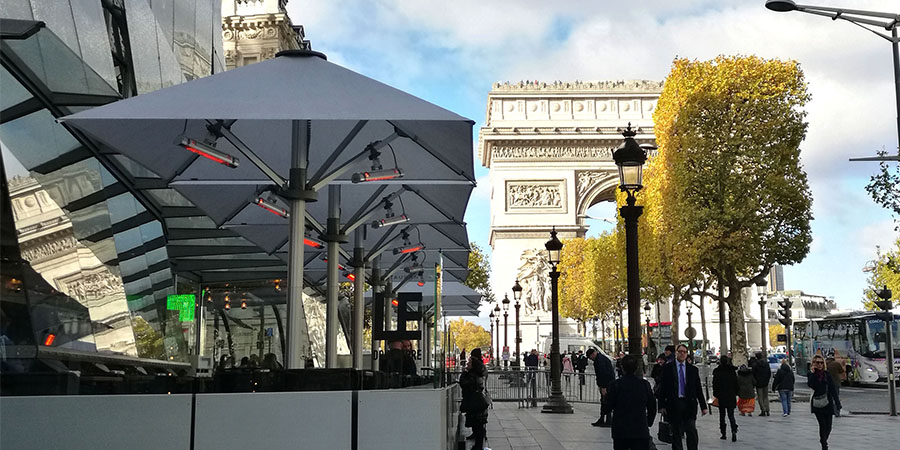 Avenue des Champs Elysees is also known as Elysee Pastoral Avenue. It is a famous avenue in Paris and regarded as "the most beautiful avenue in the world" by the French people.
Paris is the capital of France. This is known to all. And it is also the most romantic city in the world and the best-known fashion center. Everywhere is permeated with romantic atmosphere. In France, on the beautiful Avenue des Champs Elysees, outdoor heater of LiangDi can be seen everywhere. In this winter, no need to go to France, you can also feel the warmth.
Since 1994, LiangDi's footprint has spread over various countries and regions in Europe and America. LiangDi heaters are widely used in hotels, bars, cafes, outdoor restaurants, sports halls, pedestrian streets, large conference rooms, villa courtyards and outdoor leisure venues.